I am sitting in a pretty little coffee shop, a few hundred feet from the Atlantic Ocean in Annapolis. A few minutes ago, Marshall Reeves finally crossed the finish line of RAAM 2016. He was close in 2012 and in 2014, but 2016 was his year to conquer the beast.
As he slowly unclipped his shoes from the bike pedals, he was greeted by whistles, applause, and countless hugs. His family was waiting to embrace him. His son, Jesse rode across the finish line with him while his daughter, Molly, and wife Madge, greeted him with hugs and tears.
Beer was immediately passed out to the crew, and Marshall had a Stella Artois in his hand with a enormous smile on his face. He popped it open, amoung cheers and congratulations ringing the air, took a big gulp, and declared he had finished, as if the beer was the final test.
With his beer still in his hand, he held up his shiny RAAM medal like a champion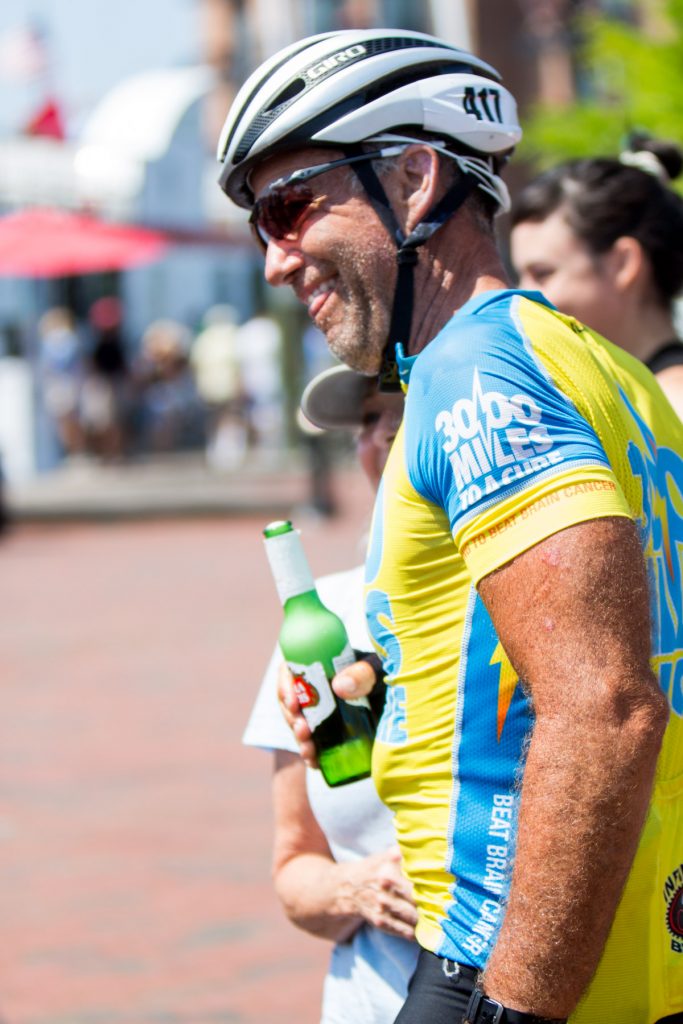 .
And he was. He was a champion. He completed the hardest bicycle race in the world at the age of 60.
At the finish line, it was loud, but under the din was this feeling of completion. It was like a massive exhale after a nervous breathe. There was yelling and clapping and tears, but there was also understanding. There was an understanding of what had been accomplished.
I have been changed by RAAM. In these 2 weeks, I have dealt with my insecurities and fears. I have cried tears of sadness and joy. I have laughed alongside the crew and Marshall and experienced the beautiful country around me. I am a different Joe Mulligan then started RAAM.
When Marshall crossed that finish line, burdens were lifted, smiles became wider and previously glassy eyes came into focus. In the noise, I could hear my mom's voice calling out among the fans. She was there watching, congratulating Marshall on his amazing job.
After the crowd left, I had a short moment alone with Marshall. I thanked him for everything, praising him for his effort and supporting 3000 Miles to a Cure. He told me that he was glad to do it, and thanked me for being there and representing the cause.
Marshall, you are an amazing man, I hope I get to ride in a plane you're piloting. Thank you for representing 3000 Miles to a Cure and dedicating your time and energy to serve us. I will always remember this finish with happiness in my heart, and I will always be inspired by you.
You're done.
Joe Mulligan
read more