We're 500 Miles from the finish line and everybody is exhausted. Marshall is pushing himself mile by mile to stay on the bike.
Most of his crew has circles under their eyes and a far-off stare. Everybody is talking about the finish. Is he gonna get there? What does his average speed need to be? How many miles does he have left?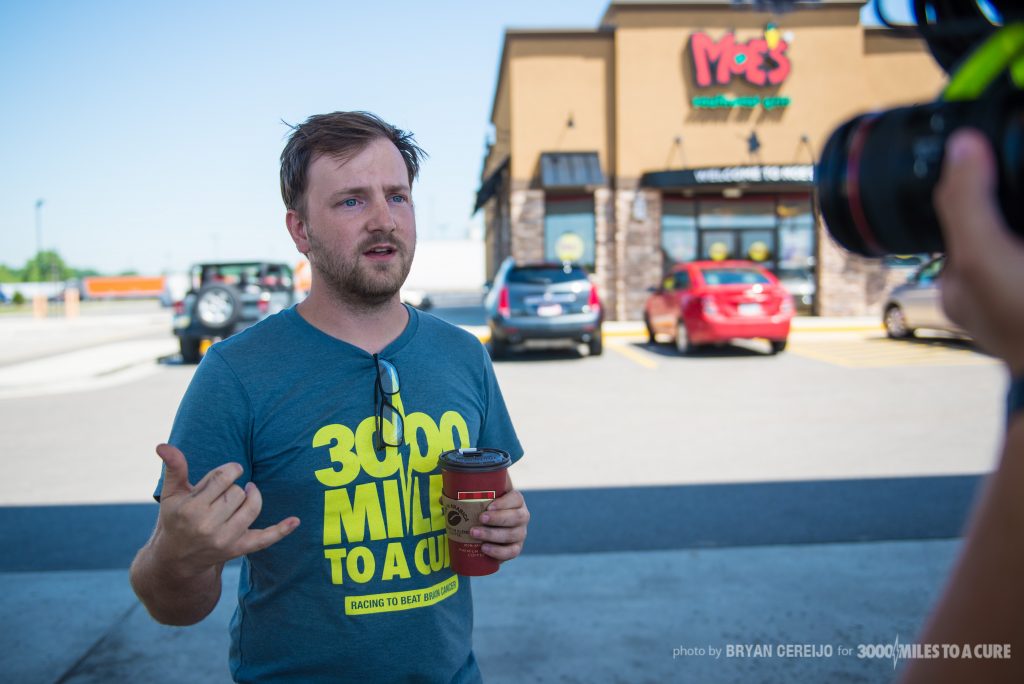 He rolled into a stop at Chillicothe, Ohio a few minutes ago.  
As he was sitting in his chair, spooning chili in his mouth, Jacob and Ryan were massaging his feet and Tyler and Joseph were putting drinks in the cooler, filling up the follow car with gas, and buying more ice. Adam was checking the bikes and Jesse was talking to his dad about the last few hundred miles.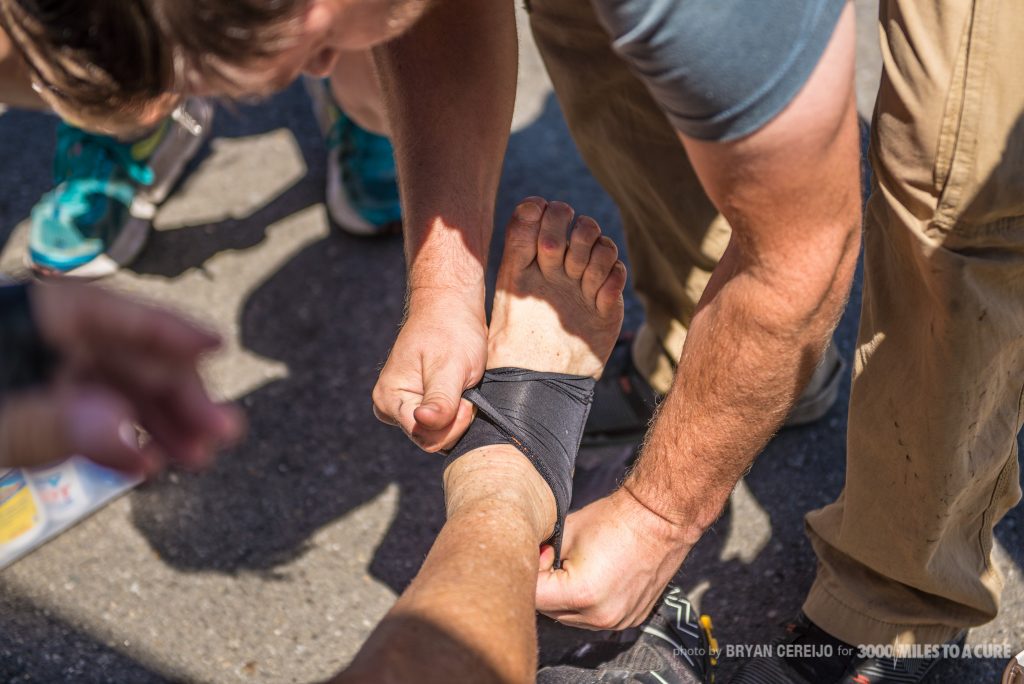 I did my best to stay out of the way while Luke and Bryan were snapping pictures and taking video of the whole scene. It was just chaos.
We are near the finish line, and everybody is ready to be there. The crews and riders are running on adrenaline and caffeine trying to get to Annapolis.
We are just trying to keep Marshall on the bike. His body and mind are telling him to stop. He is latching on to the cause and trying to separate his mind from the saddle sores and lack of sleep.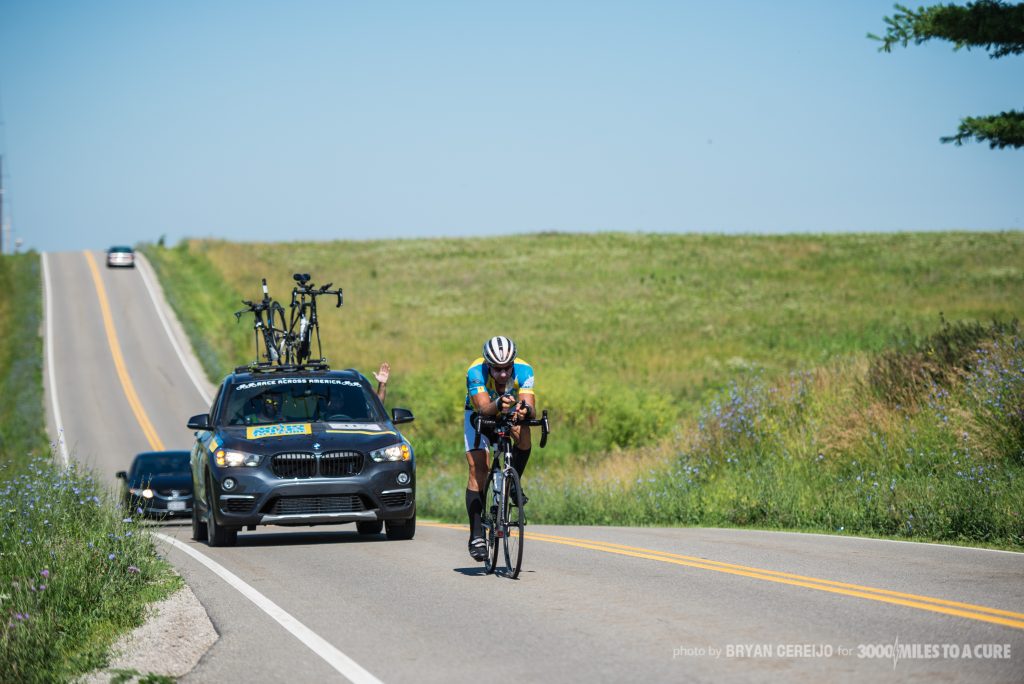 We are 500 miles from the end and we still have not reached Marshall's donation goal. Please donate for mothers and daughters, fathers and sons, children and grandchildren, who will lose the fight to brain cancer unless we cure it first. Marshall and Rob fight every mile. 3000 Miles to a Cure needs your support. We craft videos, albums, and interviews hoping that they have an effect. Hoping that others can see the passion we have to end brain cancer and be inspired.
Just keep pedaling, Marshall
Joe Mulligan or affectionately "Glasses McWritterface"