We caught up with Marshall as he was tackling the bumpy roads of Illinois. Last night we saw him cross the Mississippi River in good spirits. He was glad to be two thirds of the way through.
Illinois is similar to Kansas in a lot of ways. Long flat roads with corn and wheat everywhere. It is more populated and the traffic is much more of a hazard. The heat and humidity is unbearable, but the tailwind assists his speed.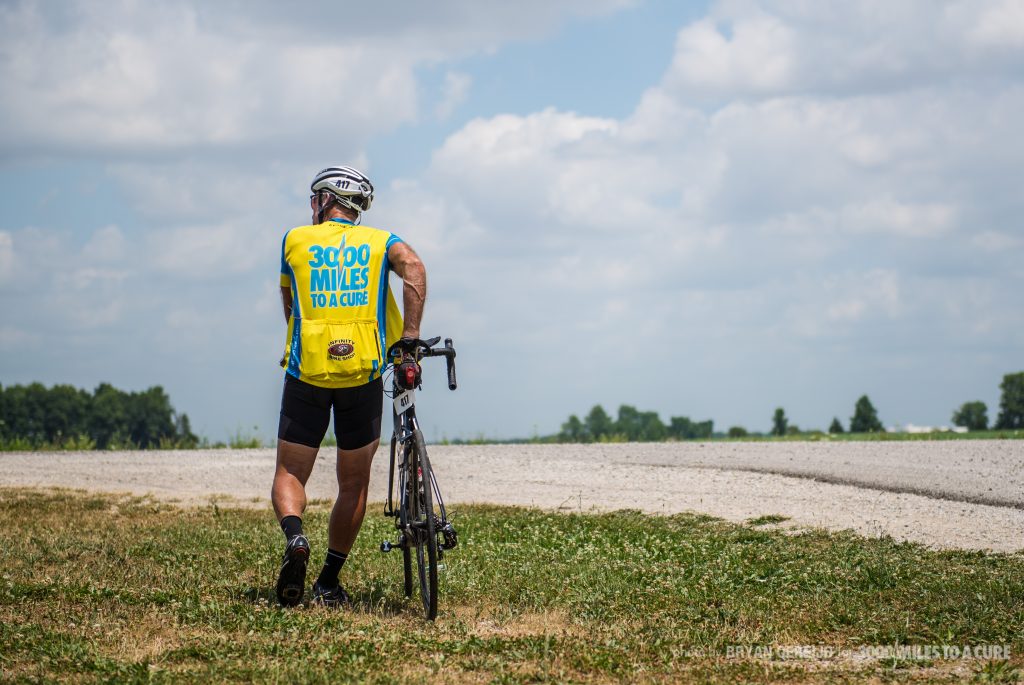 He stopped to cool off and the media team was able to catch up with the night's activities. He was smiling and surprised by how good he felt. In his previous experiences, he was dealing with extensive leg pain by this point in the race. The fact that his hamstring muscles are functioning is encouraging, despite the hand numbness and saddle sores.
The media team asked him what he was going to do differently after his unsuccessful attempts. He simply said "not screw up."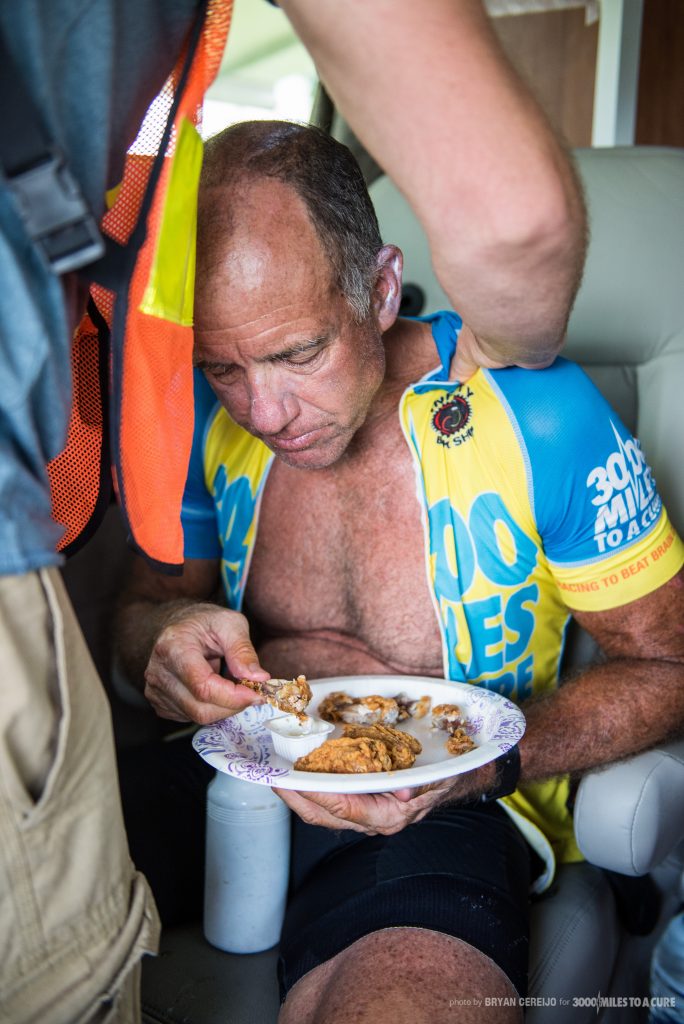 While he got some more water from his crew, Aunt Maria read him some encouragement from donors. On one message, he was addressed as Uncle Mark. He laughed when he heard this, and I was curious as to why.
It turns out, he legally changed his name at the age of twelve to Marshall Reeves Jr. He adopted his father's name because he respected him so much. Marshall is not a super emotional guy, so when he talks about his father, I am moved.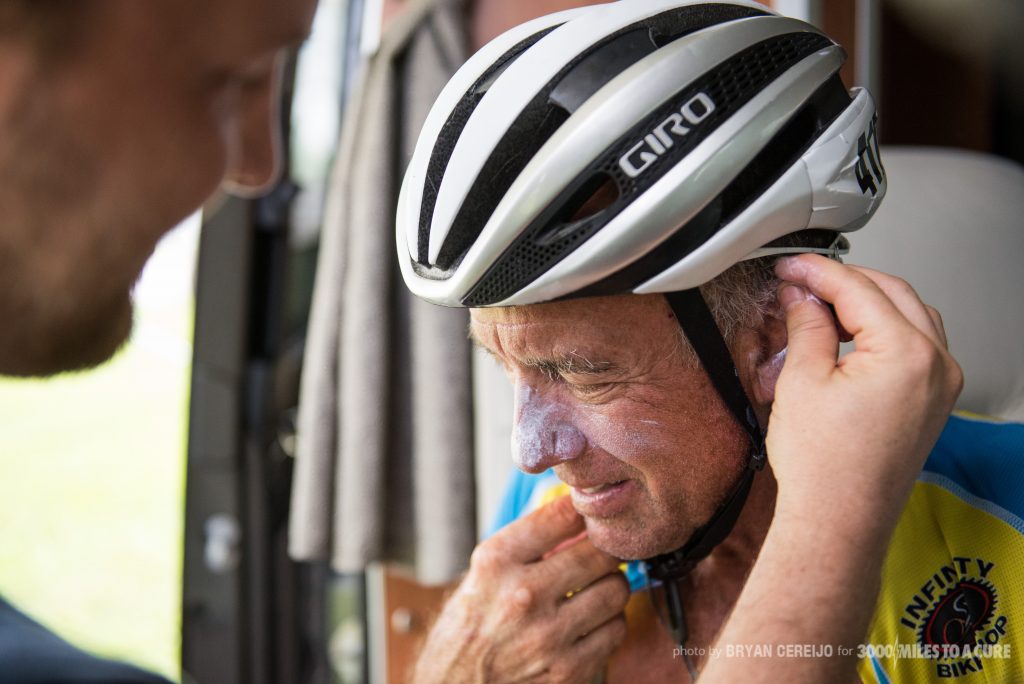 The relationship between fathers and sons is a special one. A father is someone who you can seek wisdom from and confide in at the same time.
After Mom died, Dad had to take upon the entire responsibility of leading the household. He had to work full time and provide emotional comfort during a hard experience. During this time, we spent more time together. Mom's expressiveness was a big factor of my childhood, after she died, my dad and I developed a very personal friendship. We ate lots of steak together as men and discussed a plethora of subjects. I like to joke around and call us "bros," because we really do have a great friendship. Without Mom to mediate, I got to know dad on an entirely different level. We united in our grief and our happiness. I began to realize the extent of his wisdom and gained so much knowledge from him on how to lead a family. Without my father's guidance the experience would have been so difficult.   
Marshall and I seem to have a similar respect and love of our fathers. It freshly reminds me that some people don't have that comfort. When a family has to deal with a terminal disease, their relationships can suffer and never heal. I can't imagine losing my father to brain cancer. I don't want to imagine it. I hate brain cancer. I never want to see another family suffer because of it. I don't want to see a son suffer after he loses his father or a father suffer after he loses his son. My mother was an amazing woman.  It is time to end brain cancer. People are fighting. 3000 Miles to a Cure is supporting researchers across the country who want to see it cured as much as we do. You can provide them with funds. You can wave goodbye to brain cancer alongside 3000 Miles to a Cure. Every penny goes to research. Please donate here today.
Happy Birthday Pops (Dad), 52 is going to be a great year.
Joe Mulligan