As Marshall races across the country, the media team meets up with the crew and Marshall as much as we can and we have gotten to continually observe the team in action.
Marshall is capable, but he is only able to attempt RAAM with a team behind him. These six men are like brothers with lots of caffeine and time spent in close proximity. In a pre-race interview Marshall talked about the impact of this team.
"The great thing about this operation is that everybody on this crew volunteered. Everyone on the crew this year, came to me wanting to do it and that to me is huge. That is even more motivation, without them even having to say a thing…"  
Adam Darby, the bike mechanic, has flowing curly blonde hair that sticks out of the side of his hats. He always has a big smile on his face and is ready to lighten the mood with a joke. When he gets a bike in his hands, he becomes a machine, adjusting and fixing so fast, you wonder if he is actually thinking about it.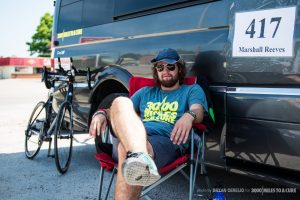 Joseph Joseph III (his real name) is the crew chief. He knows Marshall well and capably leads the team. He is a professional accountant and works well with numbers, constantly analyzing distances and speeds and feeding Marshall helpful information. He and Tyler Jandreau went to Marshall and volunteered to lead a team to get him to the finish line. He is tall and thin, sporting a short beard and bright orange reflective glasses.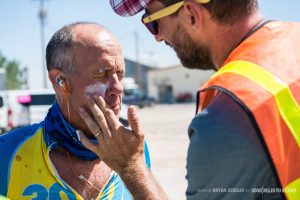 Ryan Jean is the all-around, jack-of-all-trades guy. He has shoulder length wavy blonde hair and a short and broad-shouldered figure. He is constantly looking for ways to help and provides a comforting presence to all he is around. He has lots of interesting stories about his adventures on the Appalachian Trail and his biking experiences.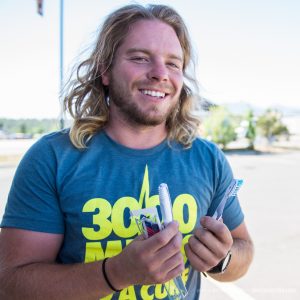 Jacob Bouchard is a details guy. He doesn't forget things and provides a steady anchor for the more lively of the group. He has a friendly countenance at all times, always providing interesting conversation with his many talents. I love hearing his thoughts and ideas about RAAM or anything else.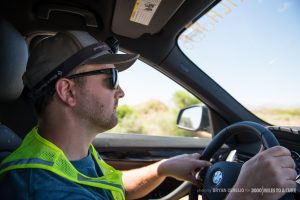 Tyler Jandreau is an engineer. His mind is always working and he tends to be a problem solver. He likes wearing flip flops and his laid back personality tends to calm people down when facing problems. He is also a jokester and likes to lighten the mood.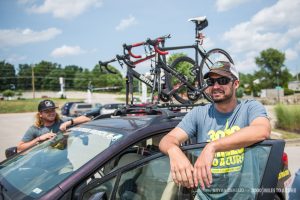 Jesse Reeves is Marshall's son and provides excellent moral support for his dad as he goes through this challenge. With a great love of music and long black hair in a ponytail, he is quite interesting to talk to about anything and everything. He is always seeking to help his dad when he can, providing valuable assistance to the specialist of the team.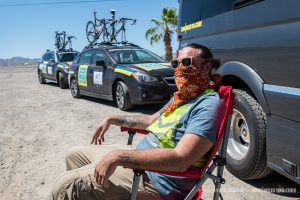 These men have sacrificed more than 2 weeks of time from their jobs and homes to come and support Marshall as he to conquer RAAM. They live off of little sleep and eat gas station food at unscheduled times. They often sleep in the RV or in the car when they can.
Sunscreen is constantly being applied to Marshall alongside massages and an assortment of drinks. Monitoring Marshall's health is a responsibility all on its own. He requires pain medication and lots of medicinal creams. They are always behind him pushing him to the finish line. They readily find anything Marshall needs and serve him in any way they possibly can, putting his needs far above their own.
They are expected to perform well under high stress situations and often have to do it quickly.
I am  inspired by their diligence and perseverance. They respect Marshall and want to see him finish, just like I do.
3000 Miles to a Cure is made up of men and women who have chosen to put a cause above comfort, money, and time. Every donation, every dollar given, inspires riders, crews, and volunteers alike.  We work hard because we love those who we've lost and don't want anybody else to suffer that loss. Please donate here today, so brain cancer can no longer thrive unopposed, taking people from families and friends.
Mississippi River is ahead of you, Marshall
Joe Mulligan