Marshall Reeves is a pilot when he isn't competing in ultra-cycling events. We sat together, 100 feet from the starting line discussing airplane types and the advantages of being a pilot. He usually flies to Europe and gets to pick his hours, because he has been a pilot for 26 years. As we chatted, it was almost like RAAM didn't exist, but you could see his leg restlessly pulsing, despite his veteran coolness.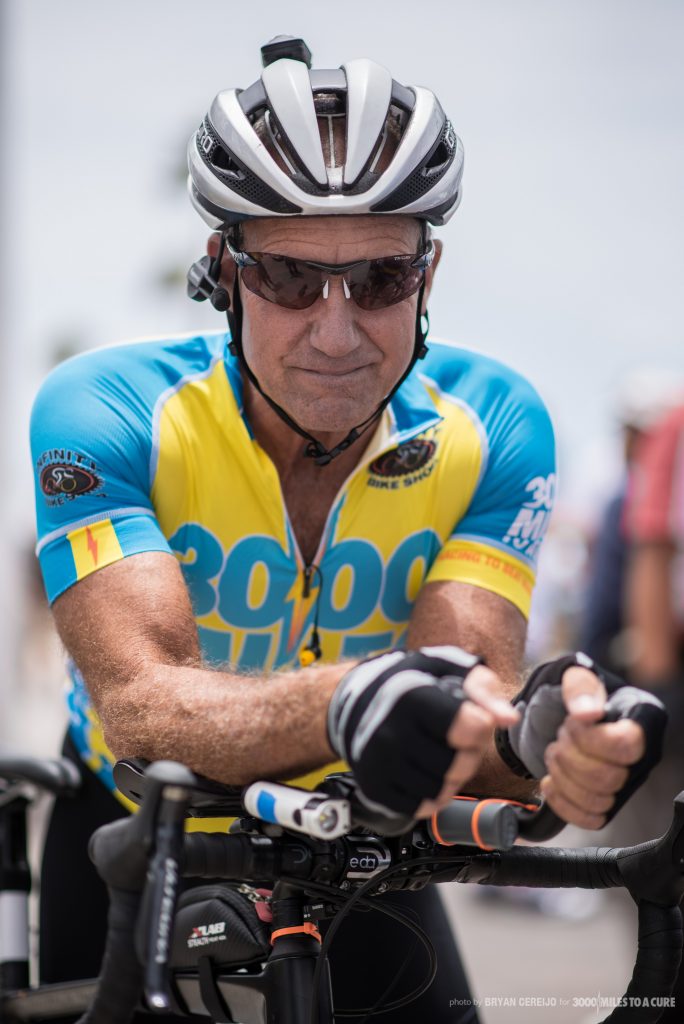 As he looked over his bike for the third time, I could tell he was thinking about the challenge ahead. His crew was a very different kind of nervous. They were talking and socializing, clearly trying to occupy their minds with something other than bike mechanics and checkpoints. We bought some delicious pizza and had some good conversation around the well-decaled follow car.
There was grease on Adam, the bike mechanic's, hand as he sat there running over the plan with his crew buddies and looking for tools in the back of the RV. Jacob sat cross-legged on the ground tinkering with Marshall's helmet.
As the starting time approached, hundreds of people stood mingled in with the racers encouraging them and giving them friendly pats on the back. The announcer was steadily counting down from 5 every minute sending each racer across the start line. Marshall was just sitting in the shade and rigging up his ear buds so he could listen to James Taylor.  
Twenty minutes later, he sat on his bike under the inflatable Race Across America start line, dancing to the upbeat music that was playing in the background. He had a big smile on his face and his fingers drummed impatiently on the handlebars.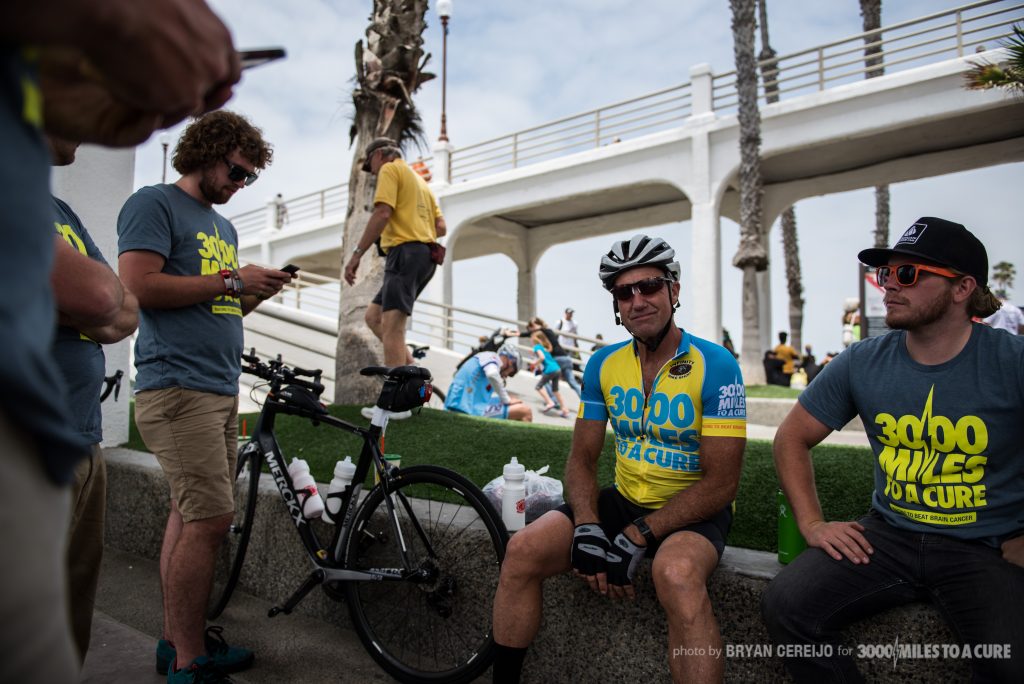 Once started, he was all business. I got to see him 3 or 4 times over the next 50 miles. Each time he passed, I could see the resolve in his face. His crew simply handed him water bottles and told him good luck as he passed by. The last time I saw him, he was riding 40 miles per hour down a long descent, weaving around turns and bracing against the wind. His bike tires were a blur and his face was tight with concentration.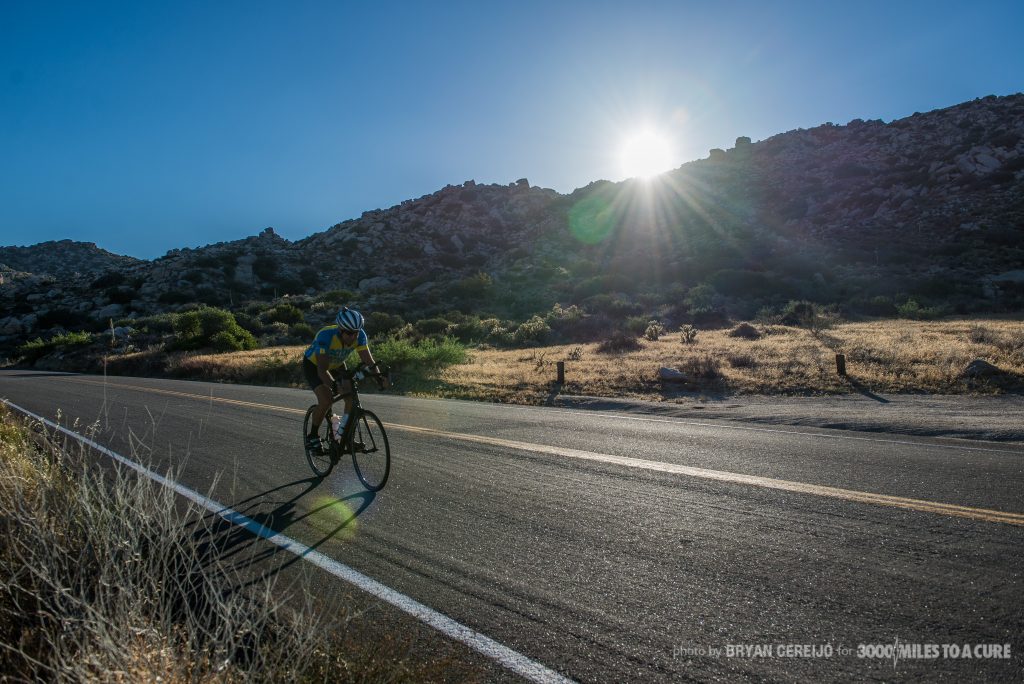 I can't belive it has actually started. I feel the mix of excitement and anxiety as the race has only just begun. RAAM is about endurance and Marshall is ready to ride.
Here we go, 100 miles out of the way, and we are just getting started.