Rob is on the road!
Here are some highlights.
Rob arrived at the start at about 11:15 and gathered his team.
He asked his close friend from Rotary, Joe Chehade, to lead us in prayer.  Here it is:
"Lord, before Rob starts the race, we wanted to pause for a moment, and first of all thank you for the journey that led to this moment, the planning, the training and the support of everyone present and not present.  We thank you for the life of Christina Nevill, as we honor her legacy of faith, courage and joy.
We ask you to remove all anxiety and replace it with your hope, strength and peace.  We know You and your angels will accompany Rob and the crew along the way.  We ask You to keep them safe, in good health and in high spirit, Your Spirit.
If challenges surface, we will repeat with David: My help comes from the Lord…He will not let your foot slip.  He watches over you.  He will not sleep.
We have faith that what is impossible for man, is possible for God.  We can't wait to witness all the miracles you will do along the way from here to Annapolis.  Amen"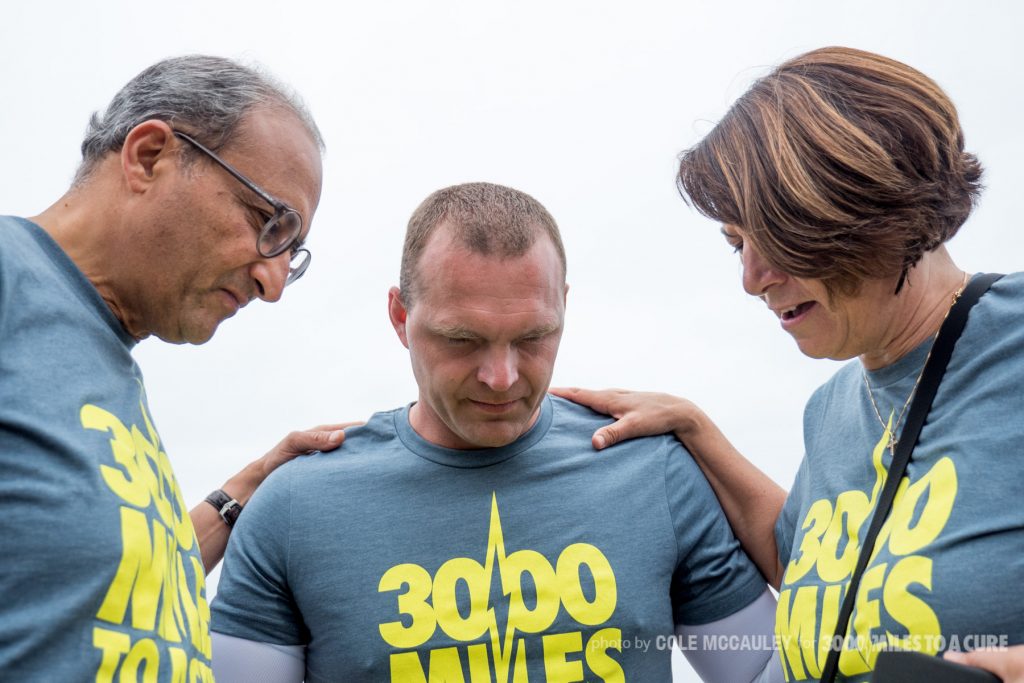 With that, Rob told us of the challenge his ultra endurance support team is undertaking. They have thrown down the challenge of doing one burpee for every mile Rob pedals.  That is 3069 burpees in 12 days.  We watched their first 10 burpees at the start line.   A very fun challenge indeed!!  I think Tyler Clemens is the crew member who came up with the idea.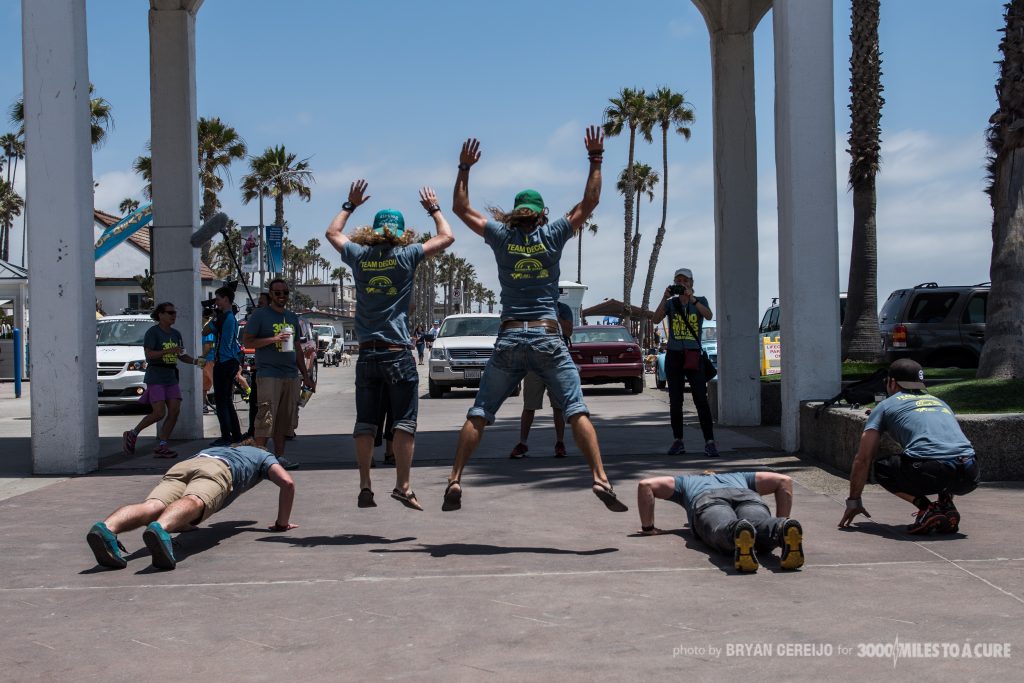 Rob also instructed his team to come up with positive nicknames for the whole crew.  There are a few–Chris "Tarzan" Clemens.  Mine is Messenger.  Rob's unborn baby is "Little Buddy".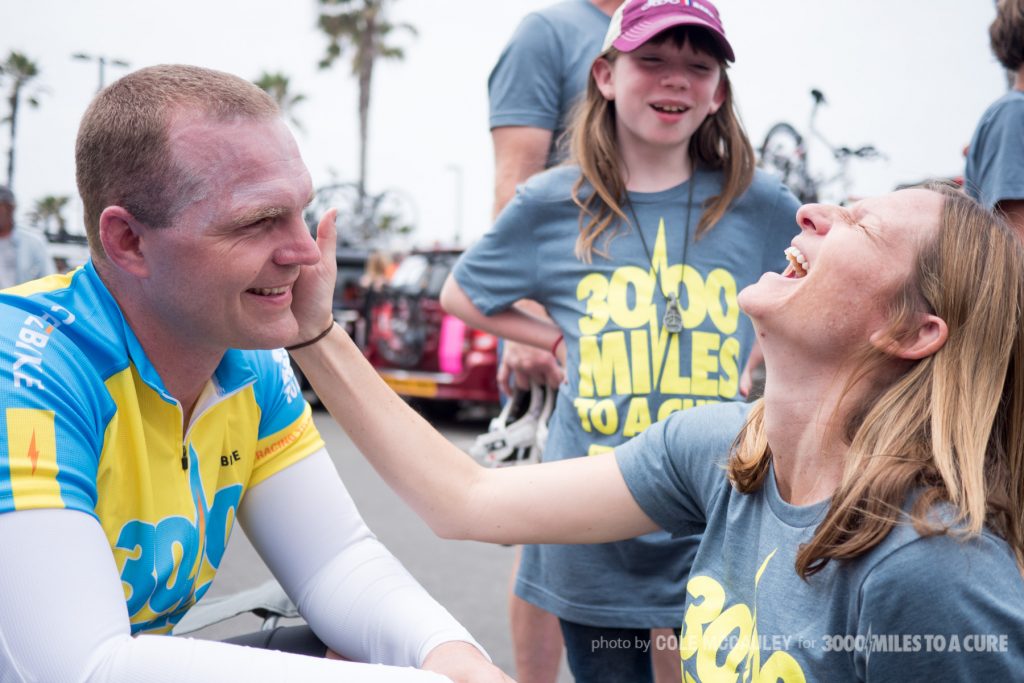 Some have asked why Rob rides a recumbent bike.  The major reason is comfort.  Think—no saddle sores, no numb arms and wrists, no severe neck problems.  On a 3000 mile bike race, those things are crucial.  Rob is a big guy and all of those issues would be exacerbated.  The recumbent bike can be the very thing that helps him across the finish line.
Rob's goal is to cross the finish line within the time limit.  That is 12 days.  His motto is "Slow and steady.  Steady is fast."
In light of slow and steady, we caught up to Rob after a huge, steep descent into the desert.  He looked over at us and asked how we were doing.  After our "fine, great, and you?"  He said, "That was a great descent, better than the climb.  I hit 54 mph.  It's the fastest I've ever gone…but then I slowed down…for my mother."
Go Rob!!!
Jo Dee Ahmann, The Messenger