Heroes are people who have fear, but overcome that fear and use it as fuel. What makes heroes even more special is their ability to instill courage in others around them. The best hero is one who leads with confidence and humility and inspires those traits in the people around them.
Marshall Reeves and Rob DeCou are the heroes of 3000 Miles to a Cure. By attempting RAAM they show us what it means to be courageous leaders and selflessly support 3000 Miles to a Cure.
I am here because my mother, Jenny Mulligan, died of brain cancer almost exactly 2 years ago. I have been given the opportunity to write about this event from my perspective. In doing so, I honor my mother's memory and aid the fight against brain cancer. I will be following Marshall Reeves as he competes one of the most challenging ultra-cycling events in the world.
Marshall stands at slightly under 6 feet and sports a gray 5 o'clock shadow. He has an aura of intelligence and leadership around him. He looks like a man who has been hardened by battle. His smile is a fatherly one, often coming after a punny joke or witty retort. His strong calves and quads stand out on his muscled figure. His crew is a group of young men with great sense of humor and great dedication to the cause of helping Marshall to finish. They share a tight, family like bond, though they haven't known each other for long. They seem to be excited to overcome the challenge alongside Marshall.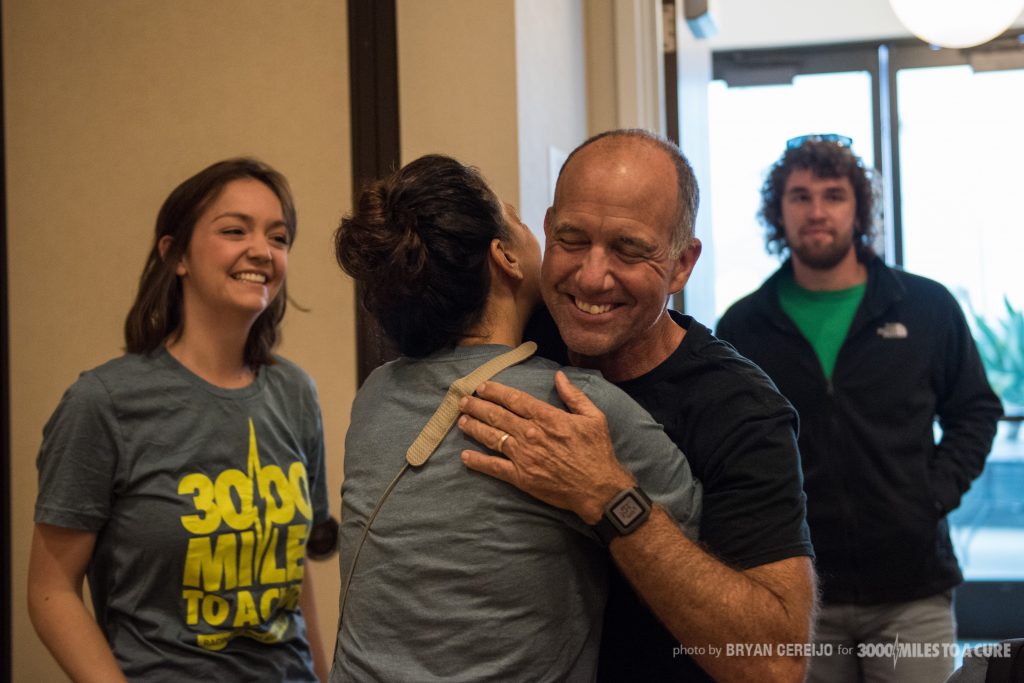 Today I helped to prepare Rob and Marshall's vehicles by applying their RAAM numbers and  3000 Miles to a Cure decals. Marshall has attempted RAAM twice previously, and he is clearly committed to getting to the finish line this year. His crew of six shares his commitment and plans to do whatever they can to get him to Annapolis safely.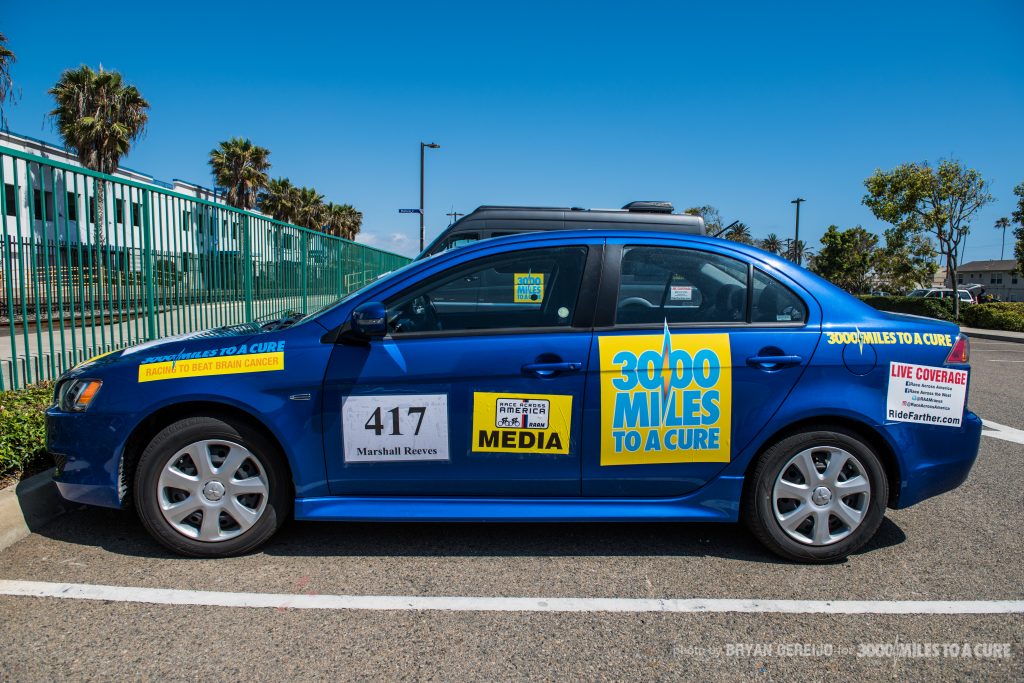 In this morning's meeting, we gathered both teams together and discussed how RAAM and the fight against brain cancer are intertwined. RAAM presents an opportunity to combat the hopelessness of brain cancer. Some tears flowed, as my Aunt Maria talked about her personal experience with brain cancer. Jenny Mulligan, her sister and my mother, was diagnosed with brain cancer in 2012 and died a year and a half later.
It was during this story that I began to realize how personal RAAM was, not just for me, but also for others in the room. Though some had relatives that suffered the same fate as my mother, I realized it was more than just brain cancer, it was hardship of any kind. Race Across America represents a fight against the odds, it represents a fight against the very earth beneath your tires and feet. In life, we are often given difficult situations that we can do little about, but it is during these times that we learn the most and grow the most.
I am looking forward to being inspired by Rob and Marshall as they begin this 3000 mile journey.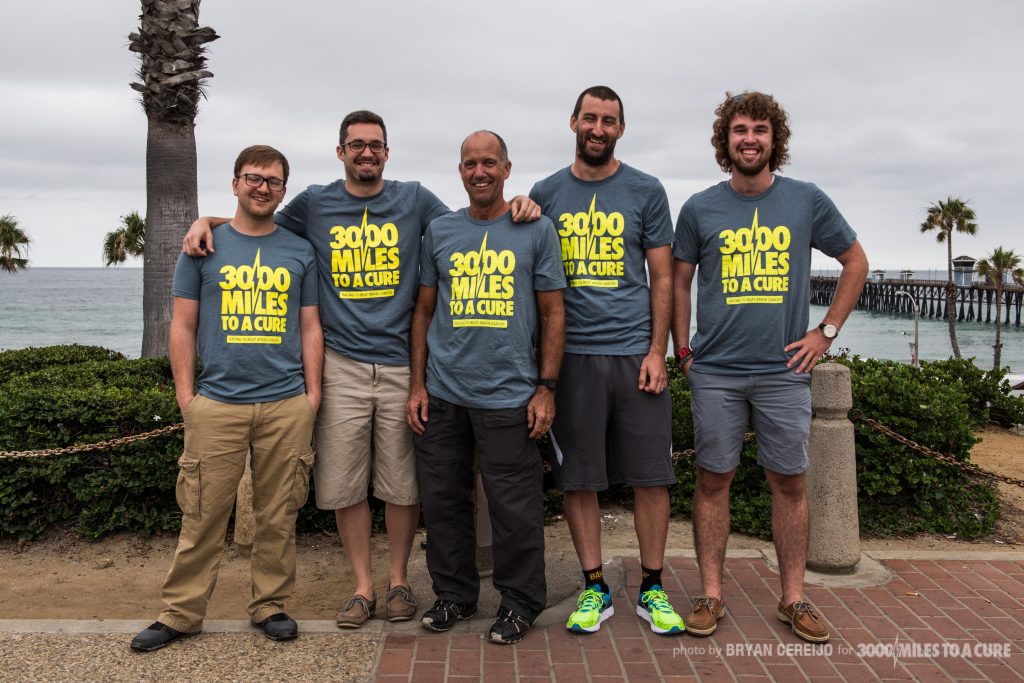 Joe Mulligan is the 16-year-old son of Jenny Mulligan, whose story is at the heart of 3000 Miles to a Cure. Joe is following Marshall Reeves in his 2016 Solo Race Across America for brain cancer research. He will be sharing Marshall's stories along the way, honoring the memory of his mother and working to change the future for those diagnosed with brain cancer.