The beginning of RAAM 2016 is two days away.  The riders and their teams have gathered in Oceanside, California for pre-race inspections, meetings, and last minute details.
I am here at the invitation of Maria Parker and 3000 Miles to a Cure.  My name is Jo Dee Ahmann.  My daughter, Christina Ahmann Nevill, died of brain cancer 3 years ago.  Her high school friend, Rob DeCou, is racing in honor of her and raising money for brain cancer research.
I will be writing about Rob's race, about Christina's legacy and about hope.
Rob is ready to ride.  He is surrounded by a crew of faithful friends and family.  He is most definitely a warrior.  A gentle warrior.  His calm demeanor, his compassionate spirit, and his love of community almost hide his fierce tenacity, his endurance, his strength, and his commitment.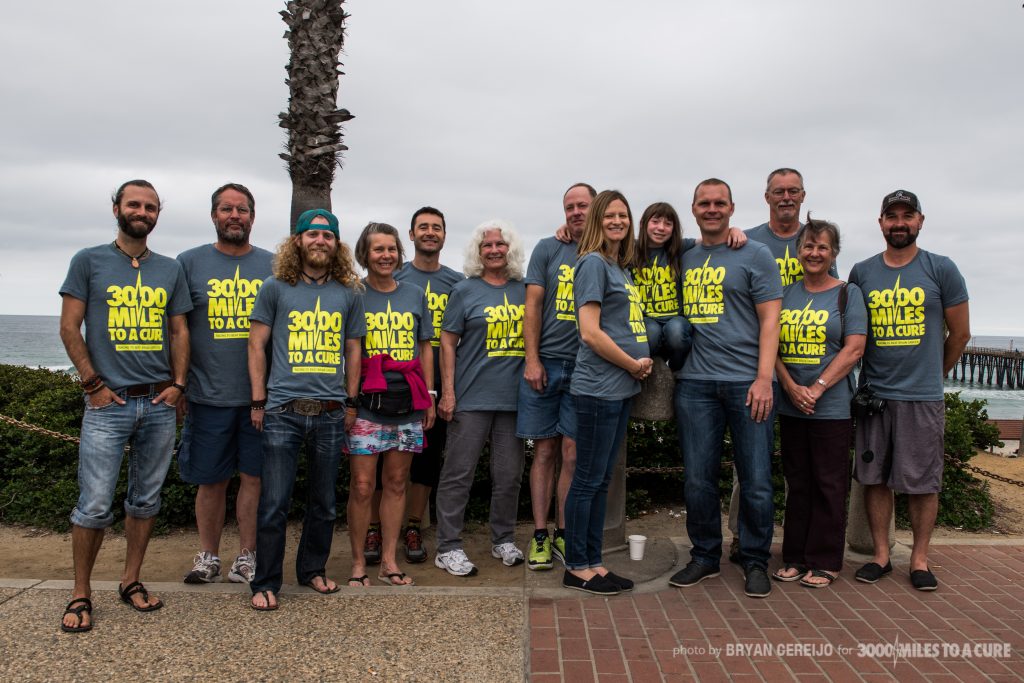 Nobody signs up to get brain cancer.  Nobody stands in line and says, "I want to suffer through the unthinkable."  And yet, suddenly people like my beautiful daughter, Christina, find themselves battling through fear, pain, despair, and hopelessness.  It is a battle.  It is about being a warrior.  It is about finding strength, courage, hope, and joy in the midst of dire circumstances.
Christina would love what Rob is doing.  He is aligning himself with those who may have lost hope.  He is willfully entering into suffering to walk a bit of the journey with those who had no choice.
What Rob and Christina share in common is their huge faith in their Lord Jesus.  They both know they can do impossible things in His name and with His power.
Just before Christina left this world she wrote this,
"I have fought this disease, this, pain, this potential hopelessness, every second of the way, but not without His grace. It has been through many ups and downs, tears, laughter, adventures, heartbreaks, but even overflowing happiness. He has not given me a spirit of defeat. I will be thankful and soaking up every day He chooses to give me, and I will also look forward to that beautiful day I get to walk into my Savior's arms and be finally swallowed up by LIFE. The life we are designed for! 2 Cor. 5:4-7"
In two days Rob will hit the road.  He is joining in a fight against brain cancer, in a fight against hopelessness.  He knows the truth of doing all things through Christ who strengthens him.
Join us as we make our way across this country.  Follow the journey.  Give at 3000milestoacure.com.  Let those who have brain cancer know that you care.  Let their families know that you stand with them.  If you pray, please pray for Rob and his team and all those he honors as he rides.
Thanks for checking in,
Jo Dee