Rob said he was nervous before the start (the phrase "scared s***less" might have been thrown around.)–he was still able to down some shrimp tacos at the Oceanside pier, though.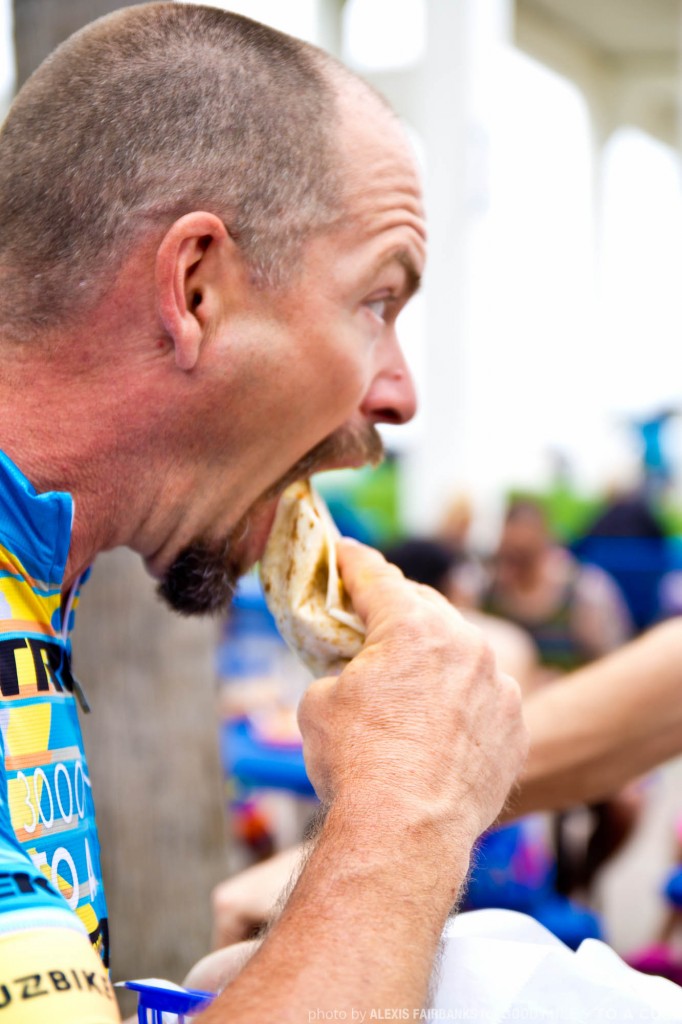 And he came out riding strong from Oceanside.
Less than 100 miles later, Rob experienced the first classic landmark of RAAM: the "Glass Elevator" a mountain descent leading in to the town of Borrego Springs, California. This stunningly beautiful descent brought Rob into the desert where he pedaled through his first night of RAAM, taking only one 15 minute rest break.
Here's a great video recap from 3000 Miles to a Cure media intern Viviane Feldman. Stay tuned for news from Rob's second day.