Rob's second day got off to a rocky start–he took a fall on a piece of bad road (another RAAM rider also spilled on the same piece of asphalt)–which inflicted some minor scrapes and bruising.
Sunrise, too, didn't treat Rob well. As the temperature in the Southern California desert quickly reached above 100 degrees Fahrenheit, he began suffering from nausea, a not uncommon experience for RAAM riders in the desert.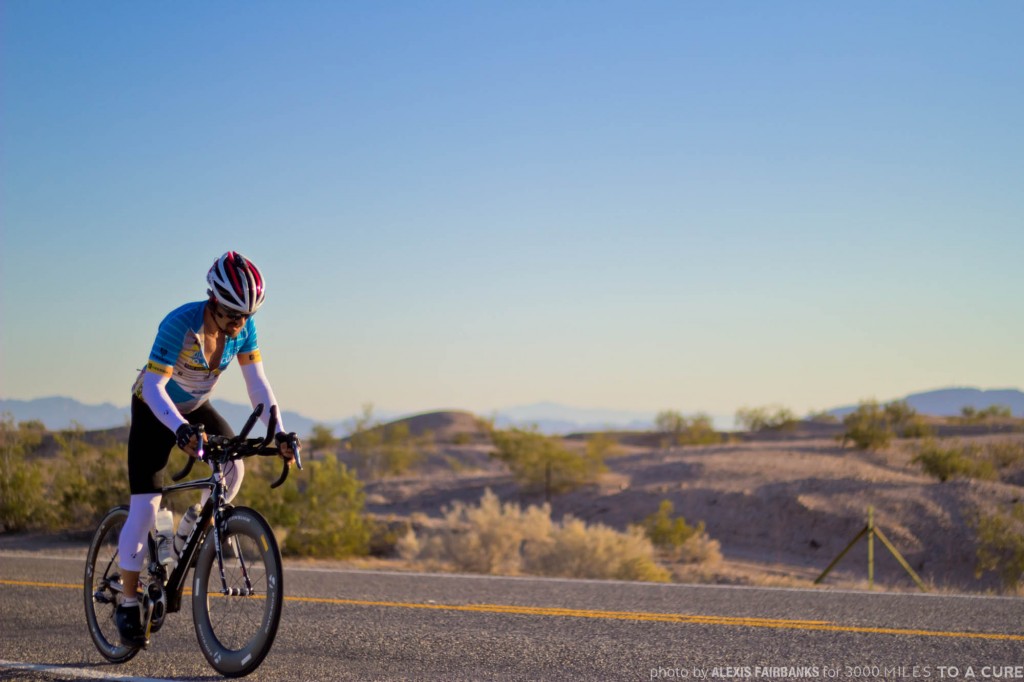 Despite these challenges, Rob managed to smile for his crew throughout the day–and maintain a very good pace. Moreover, in true Rob White fashion, he continually asked about his crew's welfare and encouraged them throughout the day.
He took a hour and a half nap at Time Station 6 in Congress, AZ (where the always kind Bullshifters Cycling Club waited cheerfully on the needs of both Rob and his crew).
He looked strong, though, ascending the Yarnell Grade (ascending out of the desert) and said he felt more rested. Tonight, he is expected to pass Flagstaff, Arizona.
Keep checking for more updates from 3000 Miles to a Cure as Rob attempts a grueling challenge to raise money for brain cancer research.