For RAAM riders, the relatively flat plains of the American Midwest can be a welcome relief from the deserts and mountains of the West–but it can also be a furnace where chronic race-inflicted injuries become disabling salient. After around a week of almost non-stop riding, many riders accumulate a laundry list of these health problems, including saddle sores, edema, chafing, and lung issues.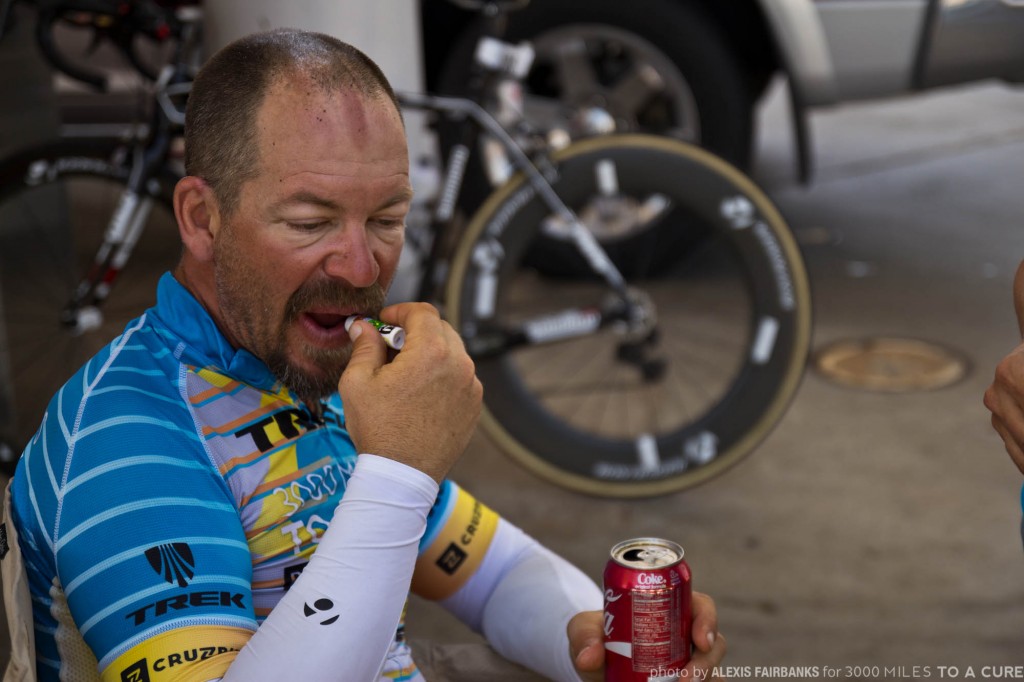 No exception, Rob suffered from several of these maladies as he began biking through the Plains yesterday–suffering especially from chafing and difficulty breathing. Today though, extended time in the relatively oxygenated air (as compared to the atmosphere of the Rockies) and the flatter terrain brought an average increase in his speed–and a slight ranking boost after 3-time RAAM champion, Cristoph Strasser dropped out of the race due to lung problems: Rob moved up to 7th overall in the men's division.
Tonight, Rob continues his journey to raise money for brain cancer research as he races through the plains of eastern Kansas.