Marshall and Rob pedaled their first miles of Race Across America one month ago today. They took a right turn on Surfrider Way and climbed east out of Oceanside, CA. With them were twenty eight crew. Twelve days later, that team had grown to thousands.
I'm overcome with gratitude and something harder to define. It's a familiar feeling – one that I feel especially keenly during and after Race Across America. This event, these thousands of people coming together around the same purpose, it's a reminder that we are not alone. It's powerful and unexpectedly beautiful. We share grief and loss, but most importantly we share determination and hope.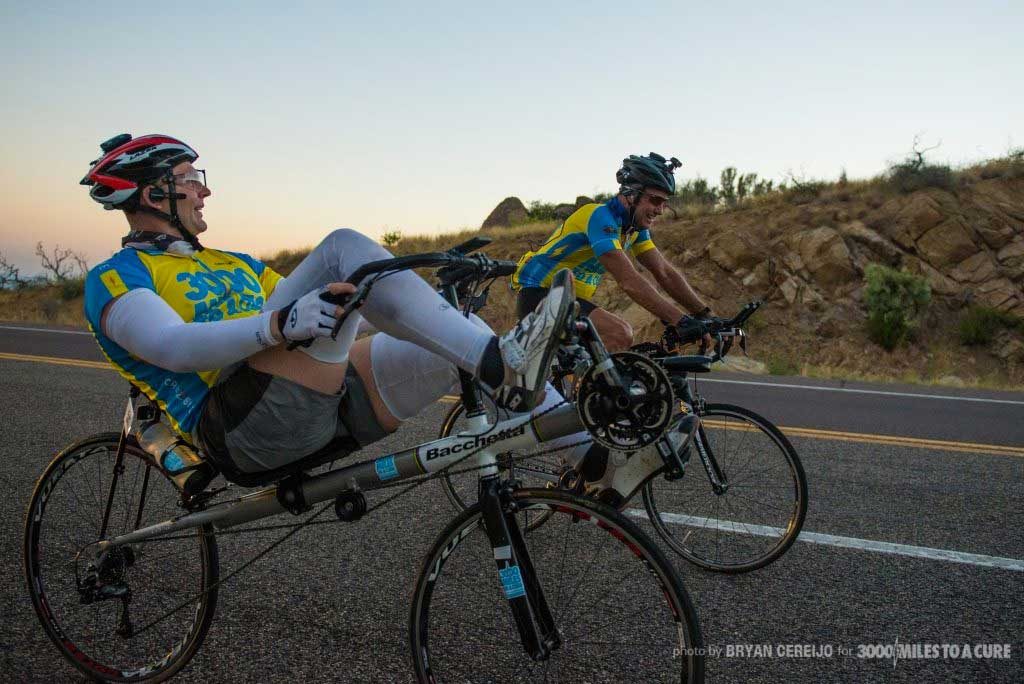 Here's what that shared hope did this year:
Together we raised $48,118  (and counting). Every penny will fund desperately-needed brain cancer research. That's 120% of our $40,000 goal!
60,313 people watched videos sharing the stories of our racers.
99,067 people liked, shared or commented on a Facebook post.
All in all, our stories reached more than 250,000 people.
Thank you to Marshall Reeves, Rob DeCou and to your crew Adam Darby, Jacob Bouchard, Jesse Reeves, Joseph Josephy, Ryan Jean, Tyler Jandreau, Chris Clemens, Tyler Clemens, Darla Workman, Gay Hunter, Holly Cunningham, Jack Church, Jamaica Lambie, Jim Robertson, Kim Godawa, Kristin DeCou, Kyle Downs, Madisyn Heistand, Sean Flanagan and Totsie Robertson. Thank you Aly Moser, Bryan Cereijo, Cole McCauley, JoDee Ahmann, Joe Mulligan and Luke Rafferty for capturing and sharing the stories.
Thank you to each of you who joined our team along the way, offering encouragement, giving to brain cancer research and sharing the stories of our racers with your communities. Together we can end brain cancer.