This is a guest post from Gail Zaharek, who joined us for our 2016 Crossing the Canyon event. She crossed the Canyon for three brain cancer warriors in her life. Thank you, Gail, for sharing your story and being part of this effort to cure brain cancer.
I crossed the Canyon for three people in my life. The first part of my hike was dedicated to Jon Bass, husband of my good friend Kristen Erikson Bass. Kristen and I spent a lot of time rowing in a double as Jon's health declined and Kristen found solace in rowing with all she and her boys William and Christopher were going through. Jon lost his battle to brain cancer in 2007. I am so happy to say that Kristen and I are back rowing (and laughing) together. The second part of my hike as I crossed the floor of the Canyon was dedicated to Anne Murray, sister to my husband, Mike, wife to Sean Murray and mother to Brendan. Anne has endured over 13 years living with multiple cancers. She is currently living well with brain cancer and lives more life than many of us. Always hopeful and maintaining a sense of humor, Anne has been on many adventures, crossed off more bucket list items than most ever get to. She is currently off chemo for the first time in years – and is healthy! The final part of my hike – the ascent up the Grand Canyon was dedicated to my best friend from college and maid of honor, Michele Washburn. Michele was the strongest fighter I have ever known. We rowed together on the Ithaca College crew and she was always able to surpass her expected strength and power for her size. It was my goal to finish the ascent strong, which I did. I did not stop once in the last 3.5 miles. Michele's strength carried me through.
What were your first few steps into the Canyon on North Kaibab Trail like? How were you feeling? What were you thinking about?
It was strange starting out in the dark, mysterious not knowing what we were getting into. The first hour we kept peering around anticipating the sun rising so we could actually see the magnificence of where we were!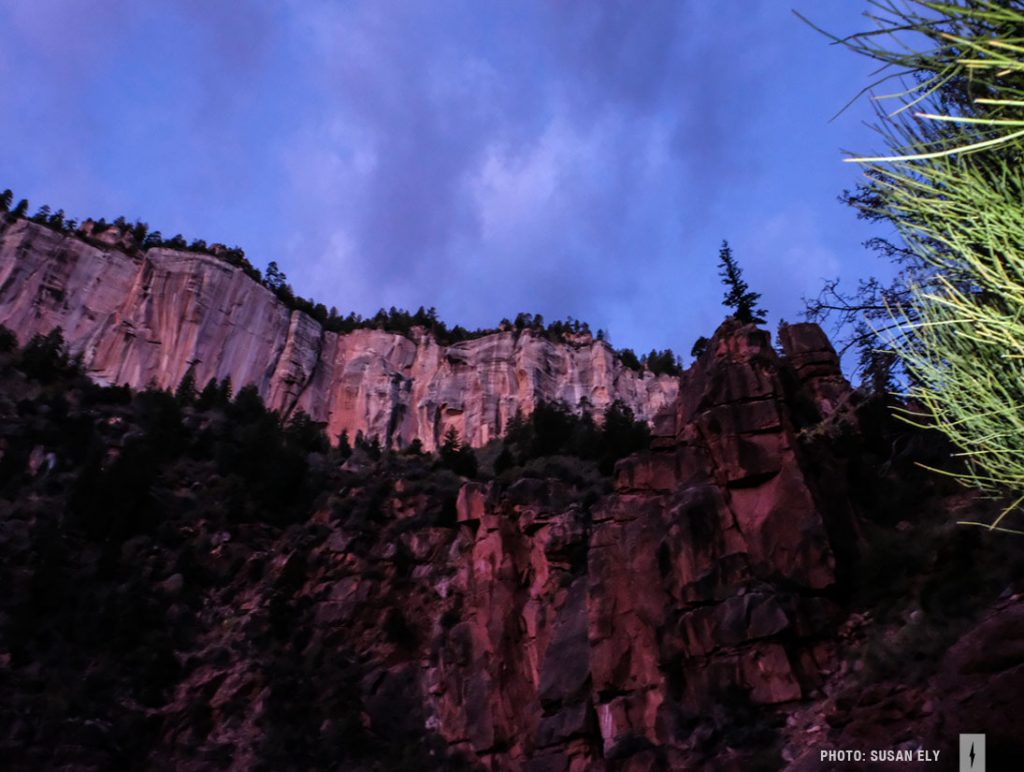 Describe the most difficult part of this experience. How did you get through it?
The ascent back up the canyon was extremely challenging, both physically and mentally. The altitude had a big impact and the last 3.5 miles are a relentless, steep climb. I dedicated the final climb to my college friend who died of brain cancer 2.5 years ago. She was a fierce competitor who I called on for strength.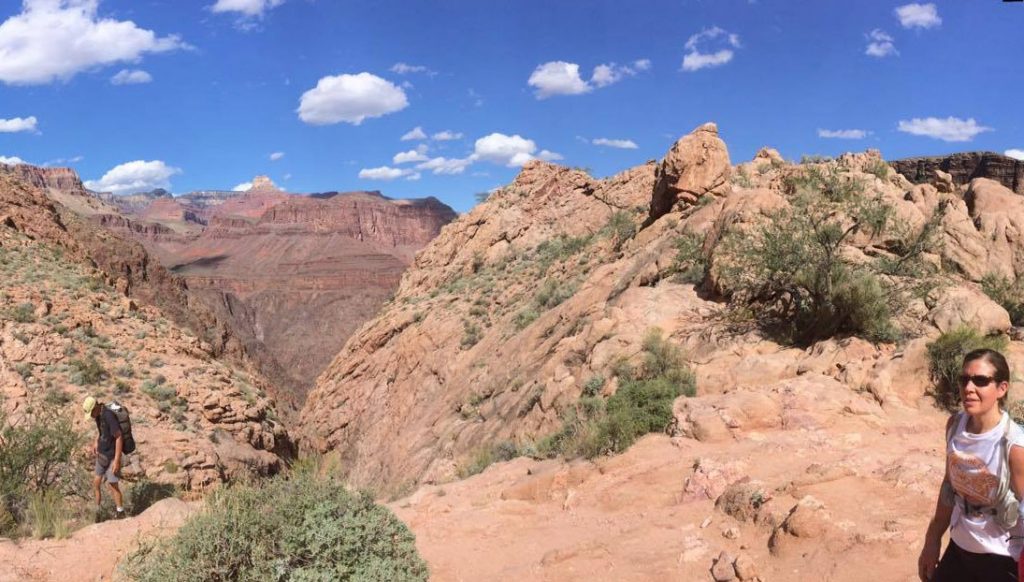 What do you think you'll carry with you from Crossing the Canyon 2016?
 The connections I formed with the people who went through this with me will never be forgotten. Whether people knew someone with brain cancer or were there to support the cause, we were all taking on an extreme physical and emotional feat that will never be replicated. It was a special adventure I will never forget.
Gail is part of a wonderful group who joined us for this event from Primacy, an award-winning digital agency currently developing a ground-breaking virtual reality platform to amplify the impact of change-making organizations (among other amazing projects!). We owe Primacy a debt of gratitude for all they have done to support us in our mission since we met through Google's Giving through Glass Initiative in 2014. The way this team harnesses new technology, creatively applying it to connect and empower and to make the world a better place is so inspiring.